Experience authentic off the grid luxury at Dragonview Lodge, the Drakensberg's only four star environmentally sustainable boutique hotel.
BRINGING ECO CONSTRUCTION TO THE DRAKENSBERG
The Build
When building a boutique hotel in a world heritage site careful consideration needs to be given to environmental impact. Our aim was to combine contemporary architecture with ecologically sustainable luxury. The modern design combines brick, steel and off shutter concrete to create a unique upmarket lodge unlike any other in the Drakensberg.
Dragonview lodge operates entirely off the grid:
Over a hundred solar panels line the roof powering the entire lodge.
Water is extracted from our borehole drilled above a natural spring.
Stormwater is collected and stored in attenuation tanks and used for landscape irrigation.
The rim-flow rock pool is built into the natural rock below the lodge.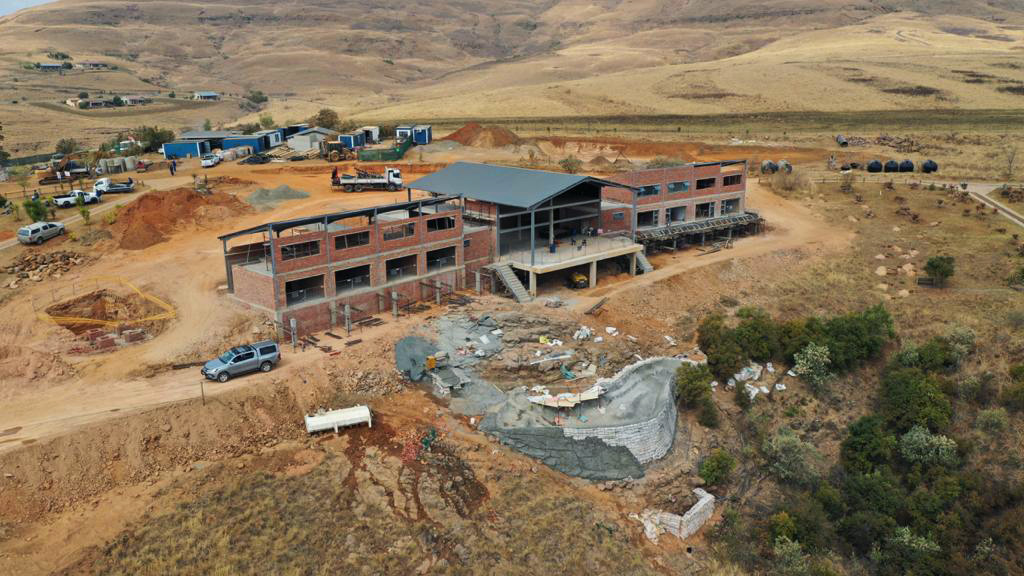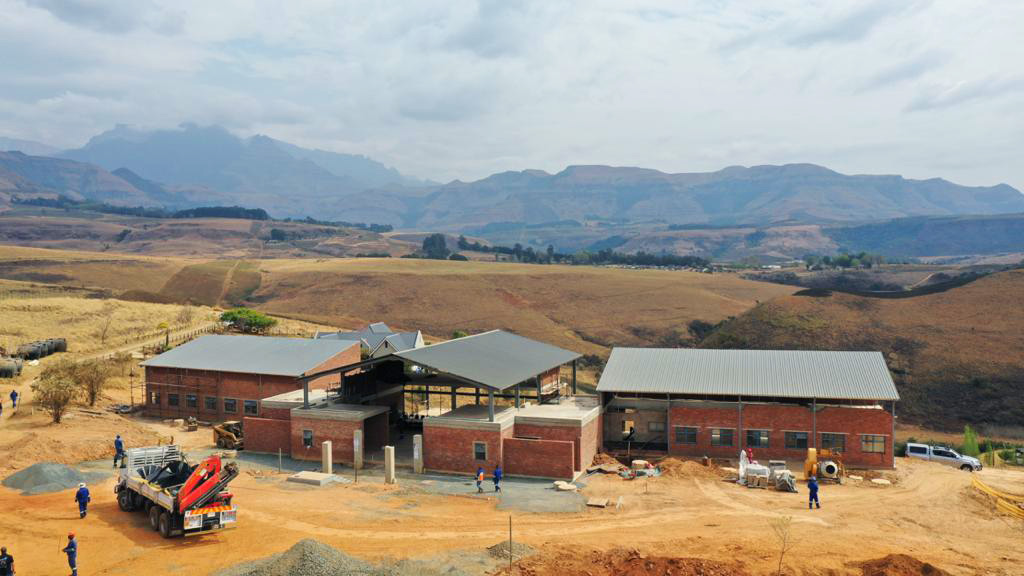 THE WELLBEING OF OUR GUESTS AND TEAM ARE
OUR PRIMARY CONCERN
Covid-19
Dragonview Lodge adheres to the Tourism Industry Standard Protocols for COVID-19 Operations prepared by the Tourism Business Council of South Africa (TBCSA).
All staff, hotel guests and day visitors entering the lodge will have their temperature checked upon arrival. All staff, hotel guests and day visitors will need to complete a screening assessment.
Sanitizing stations are located throughout the lodge. All staff, hotel guests and day visitors are encouraged to sanitize their hands regularly.
All staff, hotel guests and day visitors are required to wear a mask in communal areas.
All rooms are sanitized with foggers and surfaces cleaned with sanitizing sprays prior to check in.
The restaurant, bar and communal areas, as well as all frequently touched surfaces, will be sanitized regularly.
In order to maintain social distancing, numbers will be limited in all communal areas at all times.
---
DEDICATED TO EXCEPTIONAL SERVICE AND HOSPITALITY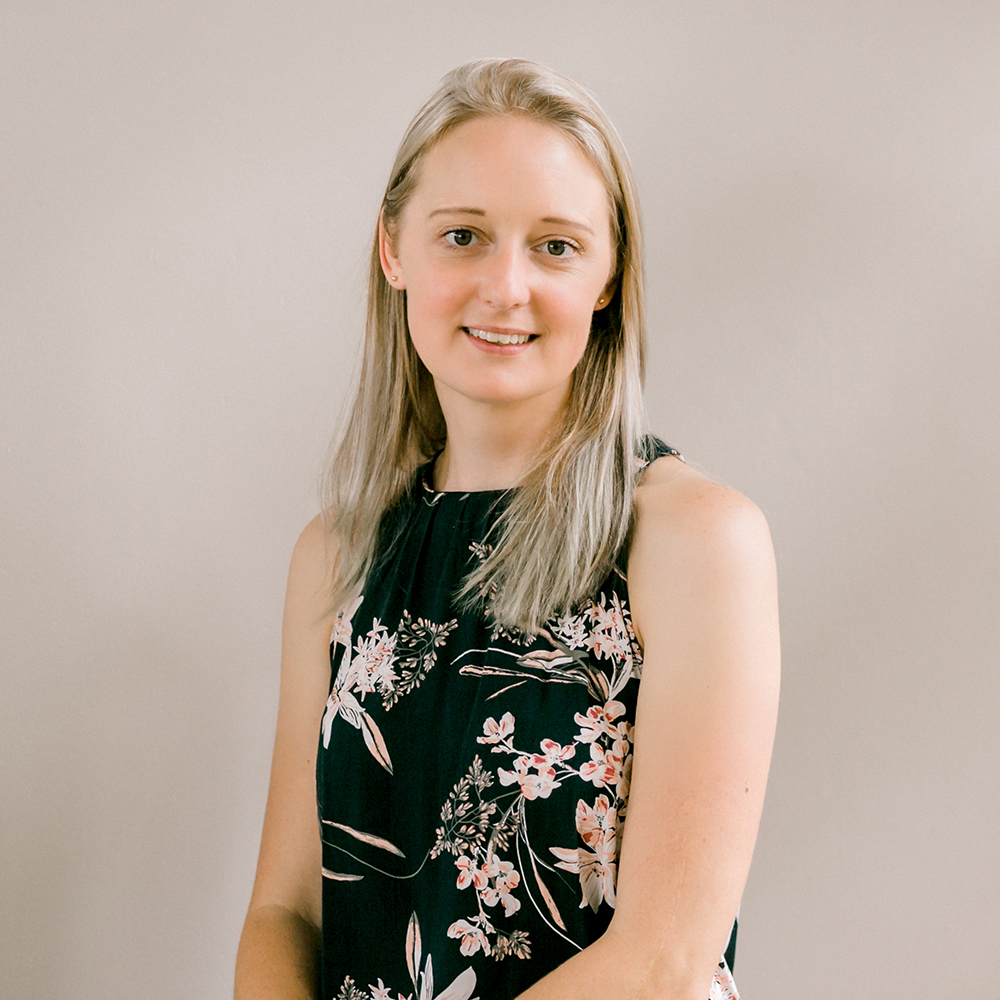 Kerry Landman
LODGE MANAGER
Kerry has spent the last decade working in the tourism and hospitality industry in the Central Drakensberg. She oversees all of the hotels daily operations and supervises our dedicated and hard-working team at Dragonview Lodge. Kerry strives to provide exceptional personalised service and build lasting relationships with her guests.
With an advanced diploma in Entertainment Events Management and vast experience in planning weddings, conferences and team building events, Kerry is also available to plan your personalised holiday itinerary or host your next event at Dragonview Lodge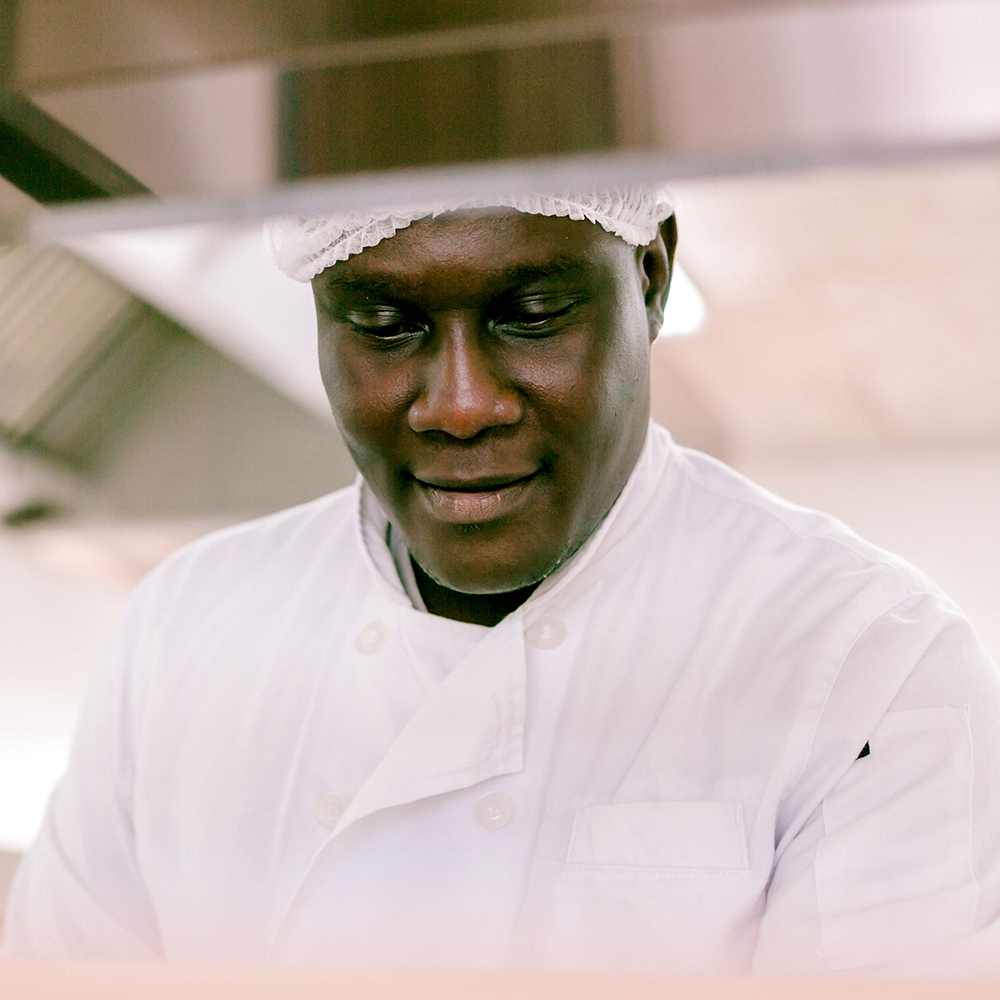 Daniel Kwawu
HEAD CHEF
Daniel started his culinary career in Ghana and moved to South Africa to pursue a career in hospitality. Before joining the Dragonview team, Daniel spent 3 years as Head Chef at The Kitchen @ Cotswolds in Durban. Daniel is passionate about food and takes pride in creating mouth-watering contemporary meals.

Chef Daniel is also available to cater more gourmet dishes for your private function at Dragonview Lodge.